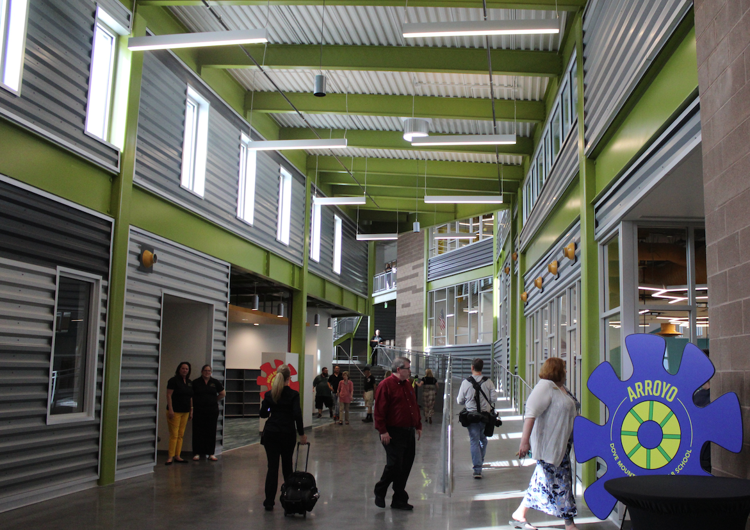 Only one year after opening, the Marana Unified School District's Dove Mountain CSTEM K-8 School is expanding both of its wings due to increased demand. The computer science school is adding six new classrooms for an additional 7,295 square feet. The school expects to begin pouring concrete by the end of March, with an estimated construction completion date this summer, so that the new classrooms are available for the 2020 Fall semester.
"We were anticipating adding on these classrooms, but probably not as quickly as we are doing it," said principal Andrea Divijak. "We're really excited that the community has embraced us and supports what we have going on here. It's very exciting." 
The six new classrooms will be designated for each of Dove Mountain's education levels: two rooms for Kindergarten to second grade, two for third to fifth grade, and two for sixth to eighth grade. Two of the rooms will be added to the end of the school's one-story building, and four rooms will be added onto the two-story building.
The school is still planning out what subjects the classrooms will be used for, depending on need. They may potentially use the middle school rooms for social studies and language arts, but that is not yet confirmed. 
Dove Mountain currently has 850 students, and this six-classroom expansion will grow their capacity to slightly more than 1,000 students. They expect to have 1,000 students by next year. 
"We even have room for a third wing we can add to the building, but we're going to hold off on that third wing for a while longer so we can grow into the environment we currently have here before we add a whole other wing," Divijak said.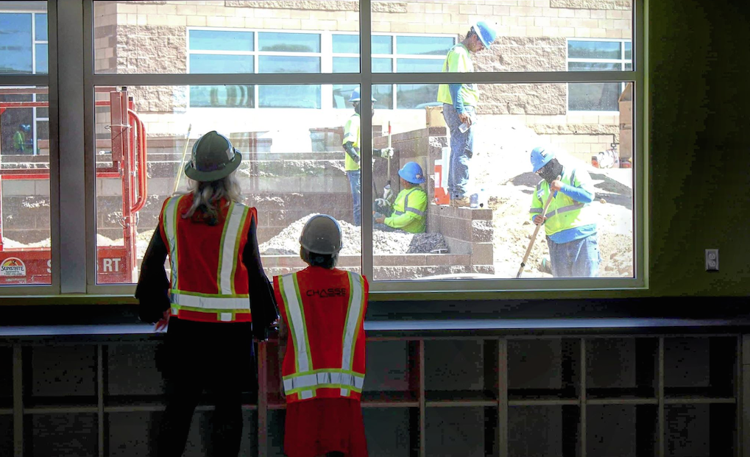 Although Dove Mountain's current plot of land includes space for an entire third wing, there are no current design plans for what that wing would look like. After that potential third wing expansion, Dove Mountain would likely be at build-out for their current plot. 
"I think we're going to wait a few years before deciding what we'll do there," Divijak said. "We don't want to get too big, but it's a great problem to have, to have so many people wanting to come here. We definitely don't want to expand so much that we don't keep that classroom and school environment where we have that good community feel. If we got too big, we might not be able to keep that feeling."
The expansion is being constructed by CHASSE and designed by Corgan, who also built their main building. 
"They definitely had a great partnership with us," Divijak said. "They did a great job on the building itself and made sure everything was ready before that first day of school, so we're happy to continue that partnership… The classrooms we're adding will mirror the ones we already have. We're happy with the things we have in place now, so we're going to continue with what we have." 
As the school's curriculum focuses on computer science, technology, engineering and math, the classrooms have a progressive design. The classrooms will have sliding doors that can open to access adjoining hallways for flexible room space, as well as whiteboards that can rotate between classes. The school also includes several environmentally conscious adaptations, such as occupancy sensors, so the lights and air conditioning won't run in empty rooms.
According to Bob Erickson with Corgan architecture, the classrooms' and entire school's layout is designed to promote interaction between students, with open floor plans and a central hallway, or "arroyo", connecting every wing. 
The Dove Mountain CSTEM K-8 School is located at 5650 W. Moore Road. For more information, visit maranausd.org/dmk8