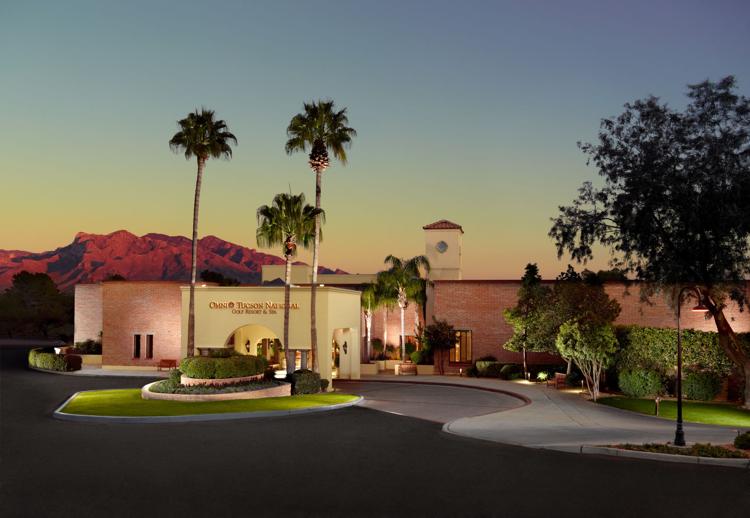 The north side Omni Tucson National Resort reopened its doors earlier this week with a series of new safety and health rules in place, including expanding cleaning procedures, mandatory staff masks and gloves and physical distancing indicators.
The reopening is part of the company-wide "Omni Safe & Clean" initiative announced by Omni Hotels & Resorts President Peter Strebel, who said he is confident the organization will provide a safe experience for guests.
"Within each of our individual hotels and resorts, guests can expect to see the following standards implemented allowing our associates to provide exceptional service in a safe environment," Strebel said in a statement. "The Omni Safe & Clean initiative follows the guidelines set forth by the Centers for Disease Control and Prevention and each individual Omni location will adhere to local and/or federal mandates. Protocols and guidelines from these authorities are expected to evolve, and as such, so will our below processes and procedures. Similarly, these guidelines meet or exceed the "Stay Safe" initiative set forth by the American Hotel & Lodging Association."
The Omni Safe & Clean program also includes the following guidelines:
Employees will be subject to daily health screenings
Limited or contactless check-in and check-out processes
Disinfected room keys
Additional staff to clean high traffic areas
Guest hand sanitizing stations
Repositioned lobby furniture to allow for social distancing
Sanitizing touch screen surfaces
One-way foot traffic areas
The Omni in Tucson is located at 2727 W. Club Drive. More information can be found online here.