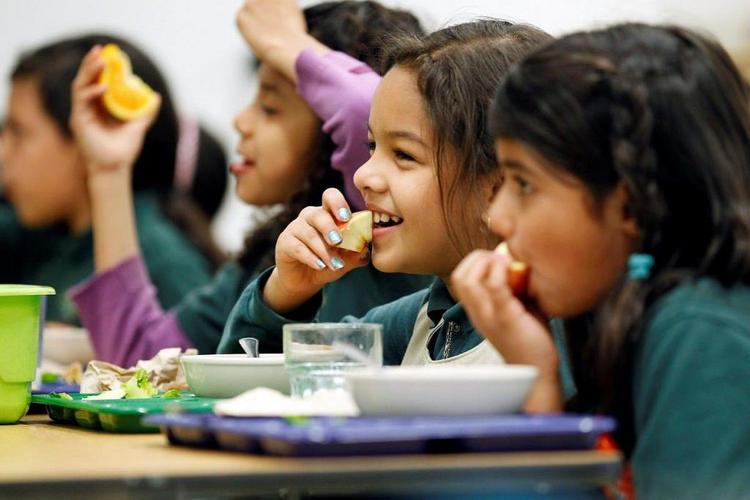 As the school year comes to a close and most students finish their assignments remotely, the COVID-19 pandemic has left many school staff, teachers, parents and students wondering when they can return to in-person instruction.
 After Gov. Doug Ducey ordered all public schools to close on March 15, districts mobilized quickly to ensure that their students were still able to access free or low-price breakfast and lunch, as well as mobile devices and in some cases free internet connection so they could continue their education online.
 Most school districts in the greater Tucson area report that they do not currently have firm plans in place for what to do in the fall. Right now, they're focused on finishing up the school year strong and making sure their families' needs are met.
 Tucson, Amphitheater, Sunnyside, Catalina Foothills and Marana school districts are all in the planning phase for what to do next school year. Many are exploring all different types of possibilities, including extending remote learning if the closures are not lifted by then.
 "Right now we're sort of in the brainstorming phase of trying to think of every possible thing that we can in terms of schools being open, but social distancing being required, schools not opening, it's so hard to predict what will happen but we definitely want to be prepared so that we can keep kids safe and keep kids learning," said Amphi Communications Director Michelle Valenzuela.
 TUSD Communications Director Leslie Lenhart said their district's efforts are concentrated on finishing the school year, graduation and summer school successfully.
 "At this time we do not have specific plans for start-of-school, as it all depends on the government orders," Lenhart said. "We are discussing plans that would include both an  in-person and online curriculum."
 On April 28, Arizona Superintendent of Public Instruction Kathy Hoffman told KTAR News they are planning for K-12 public schools to open back up at the beginning of next school year.
 Her office does not have any specific details for that plan right now, but they are anticipating to release more information at the end of May.
 In the world of higher education, University of Arizona President Dr. Robert Robbins announced on April 30 that they are planning to hold in-person classes for the upcoming fall semester, and intend to make that possible through widespread COVID-19 antibody testing for all students, staff and faculty.
 Meanwhile, Arizona is still dealing with a lack of COVID-19 testing statewide. Ducey recently announced efforts for a new "testing blitz" to combat the issue, where 10,000 to 20,000 tests will be administered every Saturday for three consecutive weeks. Ducey's office is also partnering with the UA to do widespread antibody testing for 250,000 first responders and healthcare professionals.
 While the school closures have been ongoing, local school districts have coordinated efforts to keep their students' daily routines as normal as possible.
 TUSD made available free grab-and-go meals delivered via 12 bus routes that made stops at 113 locations. Marana Unified School District ramped up their Marana Cares Mobile buses to do the same in their community. Sunnyside Unified School District used their school buses to deliver free meals and free WiFi through mobile hotspots to their students who don't have internet connection at home.
 These and other efforts are aimed at making sure students don't fall behind in their education by being out of the classroom for an extended period.
 "Our teachers' first priority back in March, the week we were supposed to come back from spring break, was to initiate contact with our students," said SUSD Director of Public Information Marisela Felix. "That was the first priority, to make sure students are okay."
 Ultimately, the danger of COVID-19 will have to be successfully mitigated through testing, treatment, social distancing and more in order for the education community to confidently return to schools.
 "The health and wellbeing of our students, staff, families and community is our highest priority. MUSD misses their students, and as with all school districts, we certainly hope to be able to reopen our schools in the fall if safe to do so," said MUSD Director of Public Relations Tamara Crawley. "We are thankful for the strong sense of community that exists in our district. These past weeks have shown that by working together and staying connected we will get through this unprecedented time."