Just in case you missed anything, here's all the news we covered today. Click the bold links for more information.
The number of confirmed coronavirus cases in Arizona reached 14,897 as of Wednesday, May 20, according to the morning report from the Arizona Department of Health Services. Pima County had 1,903 confirmed cases.
Old Tucson will welcome guests this Memorial Day weekend with new safety precautions in place. They will be open from 4 to 9 p.m. on Friday, May 22 through Monday, May 25. The outdoor entertainment venue hopes to protect public health and provide their "spirit of the Old West" experience through the use of social distancing, frequent sanitation, and personal protective equipment.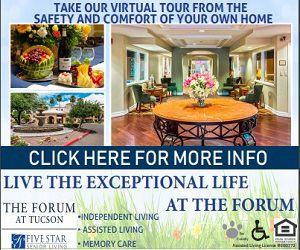 The Pima County Board of Supervisors yesterday delayed revising new regulations added to the county health code to help prevent a COVID-19 outbreak as the state reopens for business during the pandemic. The Board of Supervisors will meet again on Thursday, May 21, to finalize an easing of the new restrictions.
A new business initiative created by Local First Arizona aims to help regional businesses of all sizes find ways to adopt more environmentally responsible practices and become resilient in a post-COVID-19 world.
Nursing homes are now required to report COVID-19 cases to the Centers for Disease Control, and Arizona Gov. Doug Ducey announced an executive order mandating the same thing. His order specifies that this information must be reported within 24 hours and the facilities should provide regular updates about their actions to keep residents safe.