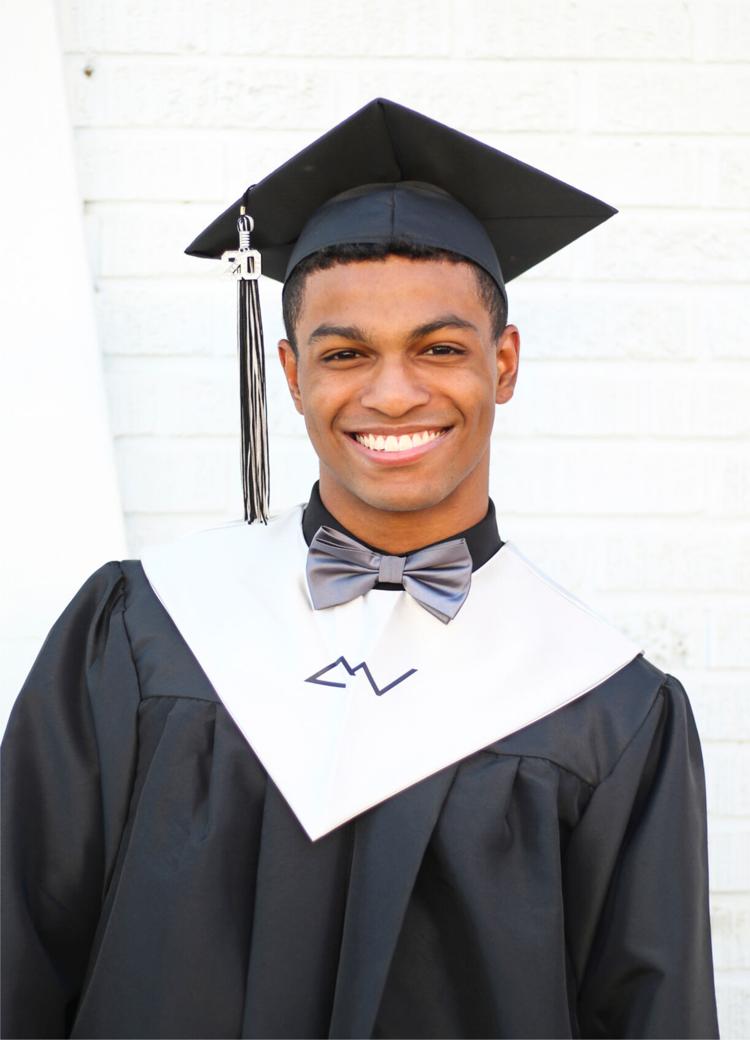 Just a month after wrapping up his four years at Mountain View High School, 19-year-old Brandon Rhode will pack his bags and fly to New York to start the next step of his academic journey as a member of the class of 2024 at the United States Military Academy at West Point, located in West Point, New York.
A member of National Honor Society and his senior class president, Brandon plans to major in business with a minor in engineering management. His career goals include starting his own business or working in marketing for a technology firm. 
While at West Point, he will also compete for the academy's gymnastics team.
Brandon's interest in the sport began when his mother, Linda, first enrolled him in a Corpus Christi, Texas gymnastics daycare program when he was 4 years old. It wasn't long before the instructors said the boy had serious potential.
Nowadays, Brandon competes in all six men's gymnastics events: floor, pommel, rights, vault, parallel and horizontal bars, and said he's excited to take his athleticism and talent to the next level.
"It's a scary sport," he said. "It takes a lot of your time and you learn a lot of discipline."
A Corpus Christi native and Tucson-area resident since 2013, Brandon said he appreciates Southern Arizona's various cultures and traditions. He spent all four years of his high school journey at Mountain View, and called the school a great place to learn and make new friends.
Brandon became involved in high school life his sophomore year after a friend said he would make a strong edition to student government. Brandon was previously involved at the middle school level, and decided he would make a run for office.
"I'm a fan of having my ideas spoken and building school spirit across campus...It was about being a leader," he said. "I wanted to see how far I could take my leadership skills and how much I could provide for the school."
Leadership is important to Brandon, who said he's excited to sharpen his skills at the military academy and make new friendships along the way.
"West Point is going to be super hard, and I know that there's going to be time that I'm going to want to quit and there will be people I have to rely on for support," he said.
In addition to his five-year stint with the U.S. Army after West Point, Brandon plans to attend graduate school at the University of Southern California. 
Brandon's father, Richard, himself a veteran, said he is immensely proud of his son's accomplishments, and called the young man friendly, outgoing and "a great kid."
"He would do anything for anybody, given the opportunity," Richard said.