Just in case you missed anything. Here's all the news we covered today. Click the bold links for more information.
The number of confirmed coronavirus cases in Arizona topped 15,000 as of Thursday, May 21, according to the morning report from the Arizona Department of Health Services.  Pima County had 1,944 of the state's 5,315 confirmed cases.
As the COVID-19 pandemic disrupted an untold number of events and businesses throughout the nation, the census continued quietly in the background. While local census offices had to close and the national Census Bureau pushed back operational dates, the virus' impact was lessened thanks to this being the first census able to be completed online.
Local business owners still attempting to secure financial funding during the pandemic have less than a week left to apply for the City of Tucson's $1,000,000 dollar small business resiliency loan program.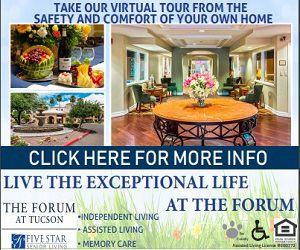 The Pima County Board of Supervisors voted 3-2 Thursday to revise last week's emergency amendments to the county's health code for restaurants and bars after restaurant owners complained the new rules were too burdensome and Attorney General Mark Brnovich launched at investigation into the rules at the request of local GOP state lawmakers.