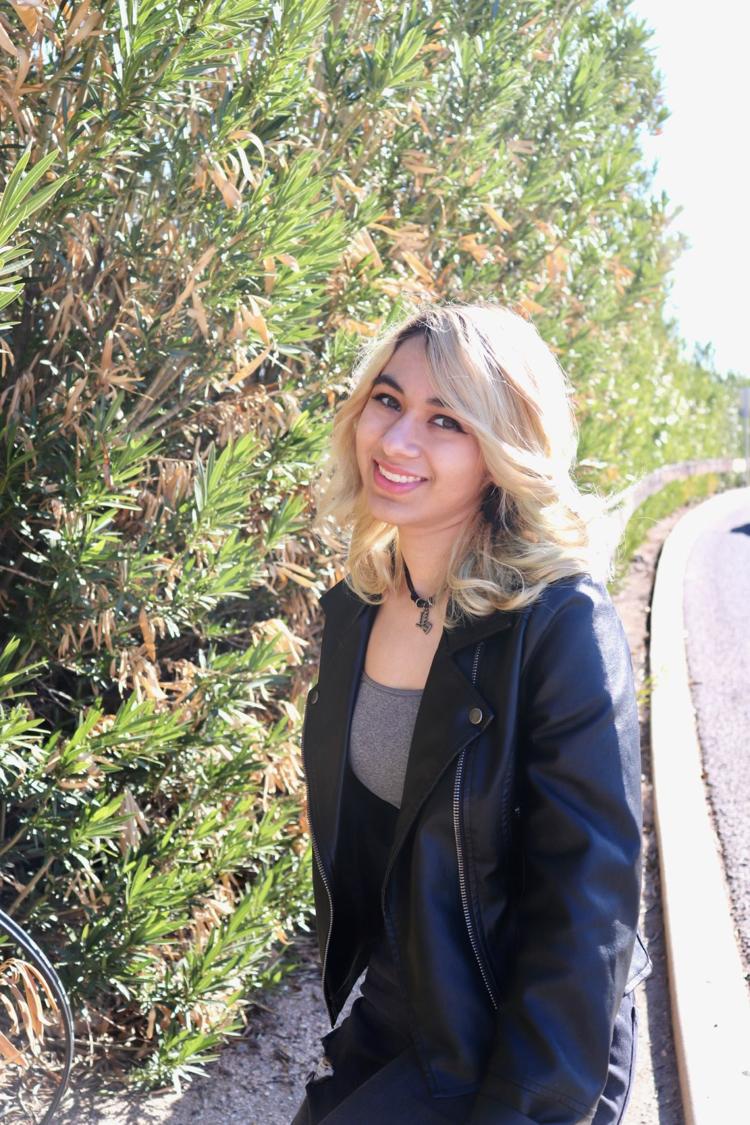 The morning of Dec. 14, 2019 is one that Ava Vargas will probably remember for the rest of her life. It was the day she found out she would attend the Massachusetts Institute of Technology.
Despite graduating first in her class at BASIS Oro Valley and building an impressive resume for an 18 year old, Vargas wasn't sure she would get into the prestigious institute. So that Saturday, she gathered her sister and mother with her on the couch and nervously opened her application.
It was a tense moment, to say the least.
"I looked and I remember it said something along the lines of 'Congratulations, you've been admitted into the class of 2024,' and I screamed," Vargas said. "This is my dream school. This is where I wanted to go. It was huge to see it say 'You're in.' I was screaming, my mom was screaming, my sister was screaming. We were all screaming."
After taking the roughly 2,600-mile trek to Boston and settling into her new home, Vargas plans to double major in chemical engineering and mathematics.
Even though she is heading to a university with a prestigious pedigree, Vargas is making the trip to the east coast after graduating as the valedictorian of BASIS Oro Valley—one of Arizona's most highly-rated high schools.
Vargas has been in BASIS.ed charter schools since fifth grade, and said the system is better suited to her as a student than public school due to its academic difficulty and tight knit community. 
"By nature of it being really rigorous there's a lot smaller student body, so everyone gets a lot closer to each other," she said. "That's something I really like."
Vargas added that she has been classmates with some of her fellow 2020 graduates since middle school and is proud to see some longtime friends round out their high school careers.
Over the course of her own high school experience, Vargas was a three-year cross country athlete, a member of Junior Classical League ("A quiz bowl for classical Latin and Greek"), a member of the National Honor Society and a paid and free tutor.
"I think the biggest compliment I can pay Ava is that my own daughter was in sixth grade at BASIS and needed a tutor, and Ava was instantly who I reached out to," said BASIS Oro Valley College Counselor Adrienne Fluitt. 
Vargas began tutoring in seventh grade after her teacher noticed her strong performance in Latin and asked if the young girl was interested in helping some of her academically struggling peers. Vargas focuses on math and science, with a special interest in chemistry. 
"She radiates a sense of kindness," Fluitt said. "You never feel like she's judging you...and her kindness comes from a deep sense of empathy. You have this deeply intelligent girl who can outthink me any day, but underneath all that intelligence and sheer intellect is a bedrock of kindness and empathy. She's just a great person."
Despite her personal and academic achievements, Vargas said she never made earning valedictorian a conscious goal; she was just trying to do her best in school. She did say the journey was filled with long study nights, however, and learning material not just for the sake of memorization, but how to apply it to real life.
Even though she wasn't aiming for the top, Vargas never took the easy road at school and said her success is only possible thanks to hard work and determination.
"You have to really, really put your all into it," she said. "I feel like if I didn't, being smart wouldn't have been enough for me to get up there. If I never did any of my work or didn't try, I don't think I would have been valedictorian. I think I also had to put in the effort and have the passion to want to learn and to succeed."
Even though academic excellence is important, Fluitt said Vargas (and the rest of the class of 2020) are the kindest group of young people she's ever taught. Even in the face of the COVID-19 pandemic and finishing senior year at home, the seniors have shown the stuff of champions, Fluitt said.
Vargas won't have the opportunity to say her goodbyes to the rest of her graduating class this May (the school has plans for an August ceremony dependent on how the pandemic shakes out) but she wants the other 71 graduates to know how proud she is of all their accomplishments.
"Even if we haven't talked as much as I would have liked to over the years, I'm still very, very proud that we've all made it this far," she said. "Even if you don't have the best grades, I think that's something to be admired. You made it when other people didn't. I really wish them the best in their college careers. We're all going off to a bunch of different and impressive places, which is a feat in itself, I am very excited to see everyone's futures."