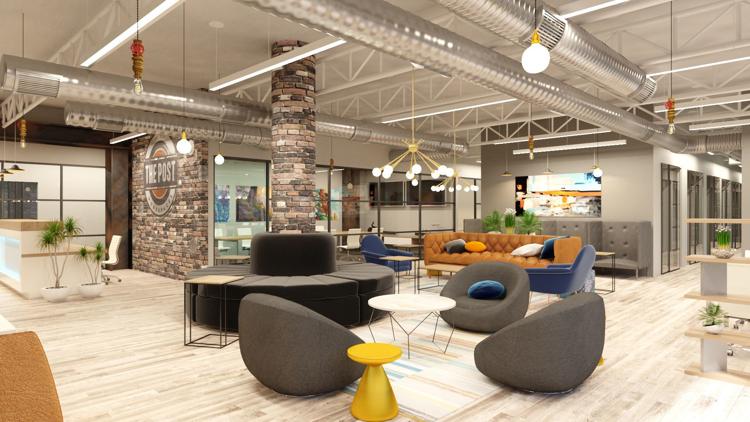 Retail establishments, office spaces and restaurants gradually began reopening in May as Gov. Doug Ducey loosened various emergency regulations and allowed his stay-at-home order to expire on May 15. 
But the commutes and checkout lines still aren't as full as they once were. This may be because—according to a recent Reuters survey—40 percent of Americans are still waiting to see how the virus and vaccine develops before they decide to continue their lives as before. With so much still up in the air, new laws are helping the local workforce decide the best plan of action. 
According to Jessica Post, head of the labor and employment practice group for Fennemore Craig law firm, there are two new laws Arizona workers should know about when returning to work: the Emergency Paid Sick Leave Act and the Emergency Family Medical Leave Act. These are aimed at maintaining a safer working environment and clearing hurdles for returning to work. 
"Employers are having a difficult time because they don't know demand," Post said. "Some of the most common difficulties are: (1) they don't know if employees want to come back to work, and (2) if there's a customer appetite for retail."
The Emergency Paid Sick Leave Act, which grants employees up to 80 hours of time off, is designed to help employers not have potentially sick or at-risk employees in the workplace. 
"Employers need to work hard to try to keep the workplace safe, and one of those ways, and the best way, is simply to keep sick employees or those who've had prolonged exposures out of the workplace," Post said. "And the employees need to be forthright if they fall under those circumstances."
The Expanded Family and Medical Leave Act makes employees eligible for up to an additional 10 weeks of family leave, at two-thirds of their regular pay, if they need to care for a child whose school or care facility is closed due to COVID-19.
The money from these emergency acts initially comes from the employer, who will then receive a tax credit from the government. 
And while certain groups, such as the immuno-compromised and elderly, are more susceptible to COVID-19, anti-discrimination laws in the workplace prevent an employer from stopping certain groups returning to work. But with these new laws, those at-risk groups have more resources to stay at home while receiving income, thus protecting themselves and their coworkers. 
"Ultimately, an employer doesn't get to make the decision about who wants to come back," Post said. "It needs to be a bit of a mindset change, because everybody's worked through a cold or a variety of illnesses at different times, but right now is a time we really don't want to work through illnesses."
Both retailers and offices have employees returning, but Post says retailers will have a more difficult time protecting their environments than offices, due to the greater amount of foot traffic. Retailers may need to organize precautions such as doing temperature checks on those entering the workplace, both to prevent virus spread, and to make customers feel safe. 
"So many people are watching hours of TV per day about COVID-19 and things along those lines, so they're scared, but they've also watched how to put on facemasks and what businesses should be doing, so there's a higher level attention than there's ever been before," Post said. "That will set a very high standard for what customers' expectations are potentially."  
On the customers' side of the law, lawyers are also seeing an increase in the number of inquiries about personal injury litigation with regards to COVID-19. 
Marc Lamber, head of the personal injury practice group for Fennemore Criag, says he's already received some calls regarding this, and expects the number to increase. 
"I think there's going to be a wave of these types of claims as businesses open," Lamber said. "You're going to see customers who go into a store, restaurant or facility like that, and there will be some who are going to allege that they contracted coronavirus while they were at that retail establishment."  
Several questions arise here: Does the customer have a legitimate claim? And if so, does the business have coverage? But most importantly, can the customer provide causation? 
Lamber says there are two legal theories involved here: negligence and premises liability. But with both of these, those bringing the claim bear the burden of proof to show evidence that they contracted the virus in that store and nowhere else. Lamber says this will be very challenging to prove, and needs to include evidence that a business didn't follow appropriate measures, such as guidelines from the Centers for Disease Control and Prevention. 
"Putting the law aside, I think employers and employees should be creating an environment that is reasonably safe," Lamber said.