Student arrested after threat made at Mountain View High School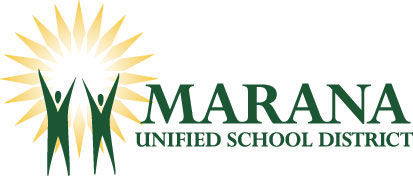 A Mountain View High School student was arrested after a potential threat to the school was referenced in an image of a gun and a shooting, according to a Marana Unified School District statement.
The threat, which was reported to the Pima County Sheriff's Department by school officials on Tuesday, was later found not credible.
The student was arrested for interference with an educational institution, in addition to further punishment from the district, the release said.
Mountain View Principal Todd Garelick thanked parents for their vigilance in reporting the threat and the responding deputies, and encouraged anyone with tips related to violence, bullying, drugs, alcohol and weapons to use the Speak Up! Tip Line, at 5616-6444.
"Law Enforcement agencies, our school, and the Marana Unified School District take safety concerns and threats very seriously. Threats against a school, even when made in a joking manner, result in serious consequences aligned with our district discipline matrix and Arizona Criminal Law. Please continue to talk to your child(ren) about the seriousness of making statements related to a threatening/dangerous nature at any time, whether in person or on any social media site," Garelick said.