1. Oro Valley Town Council decides on 36-hole golf option  
The Oro Valley Town Council debated late into the night Wednesday, Oct. 2, and came away with a 6-1 vote to retain the town-owned community center and two 18-hole golf courses—nearly four years after the facilities were purchased by a previous council. The decision marked the end of longstanding uncertainty regarding the facilities' future. 
After previously considering a range of options that included closing some or all of the holes and converting the land to a linear park, Mayor Joe Winfield proposed the council select the 36-hole option, but laid out specific criteria for the future of golf operations. 
Among those criteria, the golf courses will have to "operate as a municipal public course," and offer tee times on both courses instead of just one, in order to "maximize play and revenue." 
Town staff will be required to establish "measurable and time-sensitive targets" for the amount of revenue generated, rounds of golf played and memberships, which will be used to "monitor the success of operating and maintaining the 36 holes of golf." 
Parks and Recreation Director Kristy Diaz-Trahan will be required to coordinate with the town's golf operator, Troon Privé, on a "business development plan" meant to grow memberships to 275 and reach 40,000 rounds of non-member play by fiscal year 2021-2022. 
As of Nov. 30, the town has 250 golf memberships and last fiscal year saw 33,000 rounds of non-member play. 
Staff will be required to issue a request for proposal to "obtain bids from regional or national companies experienced in managing municipal golf courses for the operation of the town golf courses." 
Those companies will propose ways to "reduce operating costs, grow rounds of play and provide for ongoing capital costs." Troon Privé currently has a contract with the town that will expire in June 2020. 
On Wednesday, Nov. 20, the council voted 4-3 to fund improvements to the town-owned golf courses and community center on a pay-as-you-go basis out of the Community Center Fund. 
During a special council meeting, Mayor Joe Winfield proposed a plan to complete improvements and irrigation repairs on the 18-hole Conquistador course by 2021, do the same to the 18-hole Cañada course by 2022, and schedule improvements to the community center and Overlook restaurant for 2023. 
His plan was backed by council members Melanie Barrett, Joyce Jones-Ivey and Josh Nicolson, who said it was a conservative spending policy that doesn't borrow money to spend on the facilities. Barrett and Winfield previously commented that 20 percent of Oro Valley's sales tax goes into the Community Center Fund, which should be enough. 
Council members Bill Rodman, Rhonda Piña and Steve Solomon voted against Winfield's plan, saying it will delay necessary improvements and only hurt the financial success of golf operations. 
At this point, the future of the nine holes of golf at Pusch Ridge is still undecided. The last time the council spoke about it, council member Rodman proposed they re-initiate discussions with HSL Properties for leasing back the isolated course, but Barrett requested the council discuss the contracts in executive session before any action is taken. 
Town Manager Mary Jacobs said the town is still in discussions with HSL Properties regarding its operation, which is part of the terms of the original purchase agreement. 
Looking ahead, town staff will issue a request for proposals in January to open the bidding process to any qualified golf operator. Jacobs said they expect to have a new contract awarded in mid-to-late spring. 
Oro Valley's Parks and Recreation Department is working on a needs assessment as part of a comprehensive parks and recreation master plan. A community feedback campaign for that effort will kick off in January as well. This master document will eventually serve as a prioritization tool for future parks and rec related investments in the town.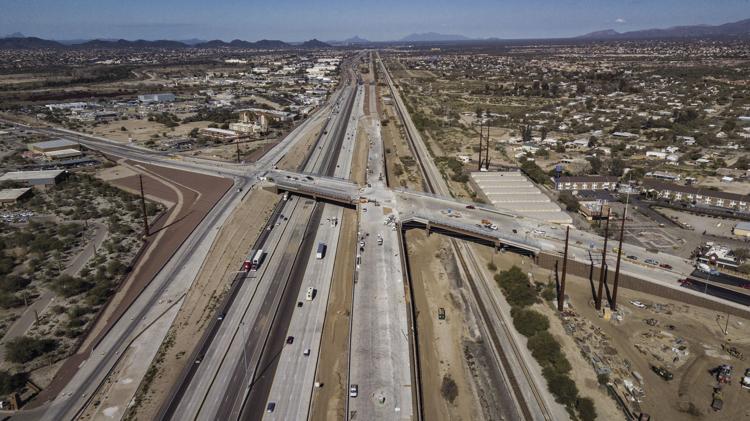 2. Interstate 10 reopens at Ina Road 
After more than two years of construction, drivers using West Ina Road were able to drive above Interstate 10 and access Silverbell Road in March. Shortly after, in April, traffic from I-10 was once again able to access Ina. This signaled the Ina Road Traffic interchange project was nearing completion. 
The project, with a construction cost of roughly $128 million, aimed at relieving traffic congestion by widening I-10 to accommodate four lanes of traffic in each direction, expanding Ina Road to two lanes in each direction, and raising Ina Road over the Union Pacific railroad tracks. Before the project, Ina Road crossed under I-10 and traffic had to stop when trains passed through. 
Construction also included rebuilding and updating the nearby frontage roads and on ramps/off ramps to meet the new, raised profile of Ina Road. In addition, new landscaping and road designs were added to the area.
In 2019, not only did the Ina Road Traffic interchange project complete, but so did the Town of Marana's concurrent Ina Road Beautification Project. The Beautification Project included landscaping west of Thornydale Road, milling and paving around Ina Road, and streetlight and traffic signal installation.
The project was funded by the Regional Transportation Authority, and managed by the Pima Association of Governments. The Town of Marana also provided $7.9 million for construction that widened Ina Road and reconstructed the Ina Road bridges over the Santa Cruz River west of I-10.
While Ina Road itself was never completely shut down, the closed off ramps and lack of Silverbell access limited traffic to numerous northside businesses. So as construction neared completion and local traffic increased, several local businesses hosted an "Ina Road Celebration Weekend." Not only was this celebration to stimulate the local economy after the lack of traffic during construction, but to remind people access to Ina was available. Many commuters simply got in the habit of avoiding the area, and needed to consciously drive via Ina again. 
Local business owners even organized an Ina Road steering committee during the construction to plan economic strategies. According to a manager at ChickeNuevo's Ina Road location, their business dropped off by nearly two-thirds during the construction.
"Some of the businesses in there survived, but some did not," said Rebecca Kososkie, executive vice president for the Marana Chamber of Commerce ahead of the celebration weekend. "But one of the good things from the closure is that local businesses put together a kind of support group with each other. This brought local businesses closer together."
To signal the completion of construction, the Town of Marana put up signs announcing that "Ina Businesses Are Open." 
3. Pima County changes course, accepts Stonegarden grants 
On Tuesday, May 7 the Pima County Board of Supervisors voted 3-2 to accept federal Operation Stonegarden grant funding after a contentious meeting. 
Democratic Supervisor Sharon Bronson joined Republican Supervisors Steve Christy and Ally Miller in voting to accept the federal grant, which provides federal dollars to the Pima County Sheriff's Department to reimburse for expenses related to border crime enforcement. 
Two specific grants were on the table. One in the amount of about $1.5 million for overtime ($1.2 million), mileage ($50,000) and travel ($13,120) reimbursement. The other was $595,600 for two license plate readers ($33,600), an aircraft FLIR camera ($502,000) and aviation fuel ($60,000). The money is provided by the Department of Homeland Security. 
Bronson made the motion to accept the grant with the exception of the license plate readers. 
In September 2018, the supervisors decided to reject Stonegarden funding in response to community members who said the money encourages collaboration between local police officers and federal Border Patrol agents, causing immigrant communities to feel unsafe in their everyday interactions. 
Concerns about the federal family separation policy have drawn scrutiny to the previously noncontroversial grant, with activists arguing that Pima County should not partner with DHS because the federal agency carries out the Trump administration's immigration policies. 
Before September 2018, Stonegarden funding had been accepted by the board for 12 consecutive years, totaling more than $16 million. 
The supervisors accepted the grant this May along with new conditions. The county expects to receive the maximum amount of indirect cost reimbursement from the program, which is approximately $256,919. That money will be repurposed for humanitarian aid cost reimbursement provided to local faith-based nonprofits. 
Bronson told Tucson Local Media that previous concerns about the grant raised by the Department of Homeland Security's Office of the Inspector General have been resolved, and there is a public safety issue at the border that opponents of Stonegarden "seem to be denying." 
"This money is coming to this community regardless of whether or not we are accepting the grant," Bronson said. "If we do not accept it, then it will go to the other agencies that are accepting it and the Arizona Department of Homeland Security affirmed that at an Arizona Border County Coalition meeting." 
Earlier in March, the Marana Town Council voted unanimously to approve its own allotment of Operation Stonegarden grants, equaling $308,800 for the Marana Police Department. At that time, Stonegarden funds were not in use by Pima County government. 
Even though the supervisors had rejected the funds, Marana and the other municipalities still have the ability to accept the federal funding on their own, according to Marana Mayor Ed Honea. 
This year, the grant will provide MPD with overtime and mileage reimbursement ($255,000) and the purchase of one license plate reader, two density meters used for detecting contraband in vehicles, and six vehicle-mounted thermal imagers ($53,800), according to the council agenda. There are no matching funds required by the town.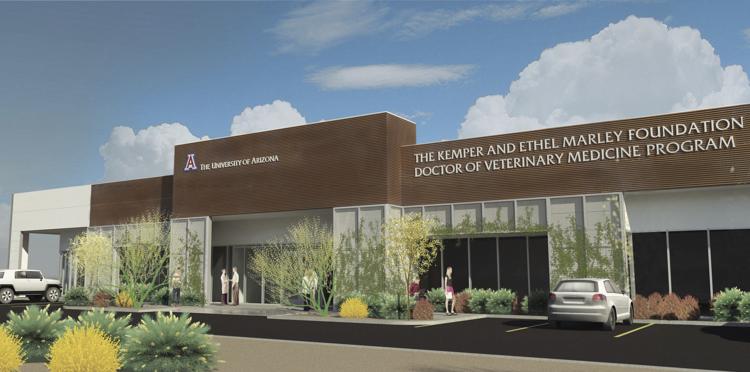 4. University of Arizona Vet School approved in Oro Valley
In October, the University of Arizona's upcoming College of Veterinary Medicine in Oro Valley received approval from the American Veterinary Medical Association. This approval was one of the core steps the new school needed before opening in August 2020. 
The school will be the state's first public College of Veterinary Medicine, and will employ a year-round curriculum, designed to be "competency-based," with students graduating in only three years. The students will spend their first two years in pre-clinical courses, and will engage in clinical training in private practices for their third year.
The College of Veterinary Medicine's first class, or "cohort," of students is expected to graduate in 2023. With the school's real-world training at zoological facilities like Reid Park Zoo, students are planned to be able to enter the workforce directly out of school.
At full capacity the College will hold three groups of students, 110 each. These student groups will be taught within the program's headquarters in the former Sanofi laboratory building, and at a second office facility in the Foothills Business Park. The UA also purchased an additional building for the College for $4.4 million, located at 10900 N. Stallard Place. 
The new College of Veterinary Medicine will serve both as a connection between Oro Valley and UA, and as an economic booster for Oro Valley's life science industry. 
"I believe that the UA Veterinary College will have a significant positive impact on Oro Valley's ability to advance the life science industry both in our community and throughout Arizona," said Oro Valley's Economic Development Director JJ Johnston. "In OV, this means additional ability to attract new talent—faculty, staff, research scientists—such technologies as biomedical imaging, translational genomics, artificial intelligence, bioinformatics, biosecurity, etc. Additionally, the Vet College will help us leverage new entrants into Oro Valley such as veterinary pharmaceutical and related biological companies. There are many opportunities to engage the UA leadership, faculty, staff, students, donors, clinical affiliates and many others."
The College of Veterinary Medicine will also help fill a need for qualified veterinarians, both statewide and nationally. According to the Department of Agriculture, Arizona contains four regions of "designated veterinarian shortage situations" which include Pima, Maricopa and Pinal counties.
While the vet school received AVMA approval, it is not eligible for full accreditation until the first class of students graduates. During this "provisional accreditation period," graduates are still eligible to sit for licensure to practice veterinary medicine.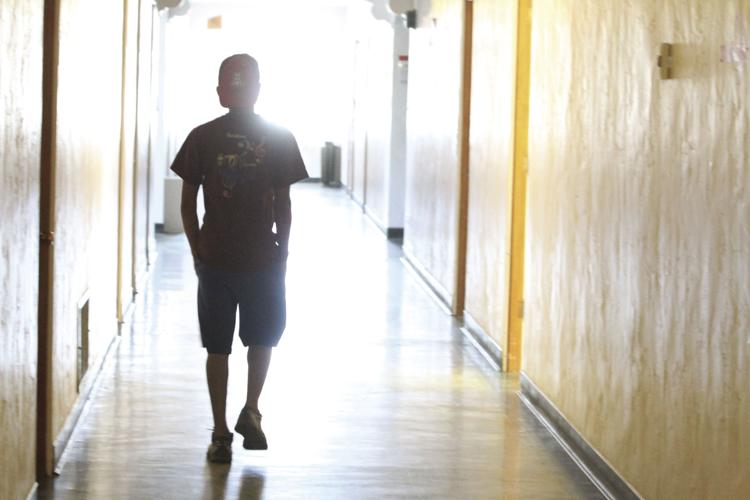 5. Migrant housing moves from Benedictine Monastery to county jail 
After housing asylum seekers in the midtown Benedictine Monastery for half the year, Catholic Community Services found a new home for its shelter program this summer—just as the monastery closed for renovations.
The Pima County Board of Supervisors held a special meeting Monday, July 22 where they voted to approve an agreement with CCS to occupy three vacant wings of the county's Juvenile Justice Complex for a fee of $100 per month. 
Supervisors Richard Elías, Sharon Bronson and Ramón Valadez voted in favor, while Supervisors Steve Christy and Ally Miller opposed the move. 
CCS has housed and cared for asylum seekers, who mostly come from Central American countries, in two small shelters since 2014. In January, they set up a larger shelter operation inside the Benedictine Monastery, located at 800 N. Country Club Road, to accommodate for the increase in asylum seekers released from CBP custody into the community while their asylum cases are processed, as well as create a central intake center that is available around the clock. 
Teresa Cavendish, director of operations at CCS, said they used to see around 20 to 50 guests daily, but in recent months have seen at least 200, if not more. The staff is often notified of new arrivals just hours before CBP drops them off. 
In response to the sharp increase, Benedictine Monastery owner Ross Rulney allowed CCS to operate a temporary shelter there before the historic building closed its doors for redevelopment on Tuesday, Aug. 6. Rulney plans to build more than 200 market-rate apartment units around the monastery, with potential retail and office space inside. 
Just weeks before the monastery's closure, CCS representatives determined the three empty wings within Pima County's Juvenile Justice Complex, located at 2225 E. Ajo Way, was their best option for relocation because it has industrial-level facilities for laundry, food and other necessities. The detention center is mostly closed down, with about 30 to 60 juveniles currently incarcerated there. 
"We looked at abandoned hospitals, we looked at higher education facilities, we looked at a lot of commercial spaces, we did hire commercial real estate agents to assist us in this process," Cavendish told Tucson Local Media. 
During the transition, community members expressed alarm at the news of moving asylum seekers into this facility, since they are coming directly from Immigration and Customs Enforcement custody. 
An online petition that encouraged county officials and CCS to find a different shelter location had nearly 1,000 signatures before the vote. The signers believed no amount of renovations could change the fact that the facility is an active detention center. 
That movement was met with pushback from CCS staff, who said they ran out of time to find a better option than the county facility. 
At the meeting, Supervisor Elías, who briefly opposed using the county facility, apologized for the lack of community involvement in this decision. While acknowledging that this option does not look great for the long term, he joined the other two Democrats on the board in voting to approve it. 
Supervisor Miller questioned why CCS was the only faith organization involved in the decision to use the county facility, as well as the timing of the move, while Supervisor Christy said he refused to support the decision because taxpayers should not be responsible for providing food, shelter and medical care to asylum seekers. 
6. Arizona adopts texting and driving ban, following Oro Valley
In April, Gov. Doug Ducey signed legislation prohibiting the use of handheld mobile devices while driving. However, fines and penalties for breaking the "hands free" law do not begin until January 1, 2021, to the chagrin of many responsible-driving activists. Arizona was the 48th state to begin a statewide cell phone use while driving ban, but the law doesn't change much for locals, considering Oro Valley and Pima County have already outlawed cell phone use while driving.
The new legislation, HB 2318, is more than a "texting and driving" ban, as it bans all handheld cell phone use while driving. The penalties for distracted driving are a fine of up to $150 for the first offense, and fines of up to $250 for the second and subsequent offenses. However, if the distracted driver causes "a crash resulting in serious injury," they can face up to six months in jail or a $2,500 fine.
"A lot of people think this is a texting ban, when really it's hands-free," said Brendan Lyons, executive director of the national roadway safety nonprofit Look! Save a Life. "The problem with a texting ban, is how do you know if the driver is actively sending or receiving a text message? They could be on a music app or social media. The benefit of a hands-free law is there's no question."
Another major aspect of HB 2318 is that using a cell phone with your hands while driving is now a primary offence, meaning officers can pull over drivers explicitly for handheld cell phone use while driving. Previously, many local ordinances only listed this as a secondary offense, where a driver can receive a citation but only after already being pulled over for a primary offense.
According to the National Highway Transportation Safety Administration, more than 3,000 people were killed by distracted driving in 2017, which is roughly 10 percent of all fatal crashes in the U.S. In response, states with hands-free driving laws saw a 16 percent reduction in traffic-related fatalities.
"What we've seen, at least anecdotally, is fewer people using their phones," said Oro Valley Police Chief Daniel Sharp about Oro Valley's ordinance "There's been a downtick in crashes and we're seeing fewer citations. I think people are paying more attention."
7. OSIRIS-REx spacecraft selects sampling location on asteroid
Earth has received multiple astronomical updates this year since the OSIRIS-REx spacecraft arrived at its destination, the asteroid Bennu, late last year. OSIRIS-REx is on a NASA asteroid study and sample-return mission, led by University of Arizona planetary science professor Dante Lauretta. 
Throughout 2019, the spacecraft orbited Bennu dozens of times, scanning the asteroid's surface and looking for the best place to gather a sample of the dust covering it. And on Thursday, Dec. 12, NASA announced OSIRIS-REx will attempt to collect samples from the "Nightingale" crater site in July 2020.
"This [site] really came out on top because of the scientific value," Lauretta said. "The high latitudes means it stays relatively cool, and the primary objective of OSIRIS-REx is to bring back organic material and water-bearing material from the early solar system. And being in those high latitudes we think gives us the best chance to preserve that kind of material." 
The surface of the asteroid Bennu is far rockier than scientists originally thought, making sample retrieval difficult. OSIRIS-REx will not land on Bennu to collect a sample of its surface, but rather use a "touch-and-go" system, approaching the surface and spraying a nitrogen jet, capturing the ejected particles. The sample collection site is no larger than a few parking spots, and surrounded by large boulders.
"Quite honestly, I thought it was going to be obvious from the first images where the sample regions were and that it was going to be a straightforward site selection, and it was nothing of the sort," Lauretta said. 
OSIRIS-REx launched on Sept. 8, 2016 and reached the proximity of Bennu on Dec. 3, 2018. In the year since, OSIRIS-REx has orbited the asteroid while researchers mapped its surface. The spacecraft is expected to return to Earth with its sample in September 2023.
Prior to sample collection, researchers have already learned a lot about Bennu, including that it is one of the darkest objects in the solar system, it is packed with more than 200 boulders larger than 33 feet in diameter, and hydrated minerals on its surface indicate it encountered water at some point in its past. 
8. Supervisor Ally Miller to not seek reelection in District 1 
Pima County Supervisor Ally Miller announced in December that she would not seek reelection to the District 1 seat she has held since 2012.
While on the board, Miller at times stirred controversy by clashing with her fellow supervisors, county staff, the media and the business community over county spending, public-records laws, economic development and other issues. 
Miller's announcement came as a surprise to many, as she had already filed to run for a third term. 
The competition for the seat she will leave vacant heated up in the days following her Facebook announcement.  
Since the news, Oro Valley councilwoman Rhonda Piña (R) has filed to run in the D1 race. 
Two Democratic candidates, Jeff Farrell and Rex Scott, had already put their names in the running back in September. Both Farrell and Scott have backgrounds in education. 
Along with those who have officially filed are two Republican, former state lawmakers, who have expressed interest in running for D1 as well. 
Vic Williams said he is prepared to serve the district, and that he wants to ensure good governance in Pima County.
Ethan Orr said he has received a number of calls asking him to run, but that he is also interested in running for a position on Pima Community College's board. 
Republican John Winchester, Executive Director at YMCA of Southern Arizona, has also confirmed his interest in filing for the D1 election. 
Several other names have come up as rumored D1 hopefuls including Bill Beard (former Pima County Republican Party chairman) and Jim Ronstadt (an insurance broker and member of the influential, Tucson Ronstadt family).  
Miller will complete the rest of her term, ending on Dec. 31, 2020. The general election is on Nov. 3, 2020 and a primary election is in August 2020. 
9. Homicide investigation engulfs Oro Valley family
O
n the morning of Tuesday, Feb. 12 Oro Valley resident Trevor Draegeth called police who came to his home at 203 E. Brearly Drive. His wife, Laurie Draegeth, 40, was found face up in their bed with a gunshot wound to her left eye. She was pronounced dead at the scene. 
According to a report by Eric D. Peters, MD from the Pima County Office of the Medical Examiner, Laurie was killed by a "perforating gunshot wound to the head." The death was ruled a homicide. 
Court documents show Trevor told officers he and his wife had been arguing about finances the night before her death. Upon entering their bedroom, Trevor said his wife "brandished a handgun and shot at him twice." 
Trevor said Laurie then shot herself while he embraced her "in a side hug," next to their bed. 
An officer noted in an interim complaint that Laurie planned to leave Trevor and was "kicked out" of the house days before the incident. Investigators did not discover any signs of a suicide, and noted in the statement of probable cause that she was "excited" about an upcoming trip with her two daughters. 
Trevor is being charged with one count of first-degree murder. 
His bond was initially set at $10 million cash, but Trevor's defense lawyer, Sean Chapman, submitted a motion to the court on April 2 to have it reduced due to medical reasons. 
The motion states Trevor was diagnosed with Multiple Sclerosis in 2014. He is now largely confined to a wheelchair, although he can walk short distances. He is almost blind in one eye and has palsy in his arms and hands as a result of the disease. 
Chapman argued the jail is "ill-equipped to address [Trevor's] health concerns," since he currently sees multiple physicians and takes several medications. 
Trevor successfully paid his bail after it was reduced to $250,000, and he is now out of law enforcement custody, awaiting his trial. 
Trevor and Laurie had two daughters together, ages 9 and 7. The girls are currently in custody of Trevor's parents, who also live in the Tucson area. 
Most recently, the Pima County Attorney's Office requested that Trevor's children be appointed a guardian ad litem to represent them in the case. Trevor filed a motion in opposition, which was sealed by the court due to sensitive details about the two minors. 
10. OVPD opens new station, names it after Chief Sharp 
T
hough the end of his career is still a few months away, Oro Valley's longtime police chief had his legacy etched in stone earlier this year when the town unveiled the Daniel G. Sharp Police Department Substation and Evidence Facility, located at 500 W. Magee Road.
The primary function of the 22,000-square-foot facility is to house the Oro Valley Police Department's evidence collection, which was previously stored in less-than-ideal circumstances at the OVPD main station. In addition to a second floor almost entirely dedicated to storing evidence, the substation houses space for victims' services and mental health providers, booking and holding, the K9 squad and Community Action Team, an office for the training coordinator, labs and more.
Before the Aug. 7 ribbon cutting ceremony, Sharp told a crowd of about 100 the opening of such a building was a longtime goal. The first inclusion of an evidence facility in the town's capital improvement plan was in 2001.
In March 2016, the department purchased the substation through a bank foreclosure firm for $315,000. The build out cost roughly $6.1 million, paid in part through banked funds and $2 million in bonds, and included adding a second story.
Since opening the facility in August, the department has successfully transitioned all of its evidence.
Notable Moments of 2019
1. Announced in September 2018 by Gov. Doug Ducey, Chinese-American artificial intelligence company TuSimple expanded its fleet of driverless semi-trucks to 200 this year, alongside a large increase in warehouse space. More recently, United Parcel Service's venture capital arm, UPS Ventures, recently announced it invested in the autonomous driving company to determine whether the vehicles can improve the UPS network. 
2. The first day of 2019 marked the honoring of a promise made by the Marana Town Council more than four years ago: Let us raise the sales tax to fund a new police facility, and we will reverse the change after the revenue is secured.  The council did just that after the $23 million in funding was collected, and the facility opened in late 2018.
3. More than 800 students helped usher in a new era for the Marana Unified School District back in August when the brand-new Dove Mountain CSTEM school opened its doors for the first time. The multi-story facility includes the latest and greatest in education technology, including a 3D printer, maker-spaces, science laboratories and more.
4. Nearly eight months after she was arrested by police, Tucson resident Dorothy Flood, 56, pled guilty to shooting and killing her twin grandsons. According to court documents, on Thursday, April 4, Flood shot the boys twice each, and then attempted to kill herself by taking an "unknown quantity of prescription medication." Northwest Fire District personnel responded to a medical call at their home on the 2400 block of West Kessler Place. Upon arrival, medical personnel found Flood unresponsive in the house. While providing medical care to her, they found the bodies of the boys with gunshot wounds. Flood reached a plea deal, and her manslaughter charges carry with them statutory sentences ranging from 7 to 21 years.
5. It didn't take long for Green Fields School to find a new operator after the longtime northside education institution announced it would not open for the 2019-2020 school year and declared bankruptcy after years of enrollment declines. The company has already hired back multiple Green Fields employees, and is in the process of opening in the spring. 
Contributions to this story were made by Logan Burtch-Buus, Jeff Gardner, Kathleen B. Kunz and Jamie Verwys.