In a world full of stress, laughter can be a great medicine, and for the people of Tucson's north side, new opportunities to chuckle are right around the corner. 
The Gaslight Music Hall is bringing several comedians to the stage later this month as part of its mission to introduce audiences to new talent. While the Gaslight name, which includes the Gaslight Theatre on Tucson's east side, is synonymous with plays and concerts, comedy is an area they hope to expand upon. 
Owner Tony Terry said that the music hall hasn't done many comedy shows up until this point, but they hope to continue to find new performers and offer something different to the community. 
"There's not much comedy in Oro Valley," Terry said. "I think we are really filling a void in the Oro Valley area, not only for live music but also for comedy, and it's always been one of my favorite aspects of theater for both the Gaslight Theatre and the music hall."
Terry said one of the challenges of bringing the right comedians to the music hall was finding people who were appropriate for all ages; something that is crucial to the Gaslight when they book shows. 
"We looked at hundreds of comedians but so many are just foul mouthed and that's something we can't have on our stage," he said. "We're looking for any kind of clean comedy we can get and introduce to our audience and we've been real lucky."
Comedian Mark Cordes, who will perform Sunday Jan. 26, proved to be just the kind of comedian the Gaslight was looking for with his show about relationships, "The Spouse Whisperer." 
Cordes has been a comedian for over 30 years, getting his start at an open mic with friends in the '80s. 
His show uses humor to tackle what can often be a serious topic, relationships. 
"I just try and explain to people how to make a relationship, if you're in one, more fun or better and, if you're not in one, how to make sure you get into the right one," Cordes said. "I'm not Dr. Phil, I don't have a clinical background in this, it's a lot of common sense and humor."
Cordes likes to involve the audience and ends the show by answering questions directly from the crowd. Guests can fill out comment cards pre-show with their greatest relationship quandaries and Cordes does his best to answer them. The question that tickles him most, wins a free dinner and a movie for two. 
The Spouse Whisperer has developed a good following and Cordes said he is busier than ever before. He has performed in 49 states and expects to do about 300 shows throughout this year. 
It's his fourth time to the Gaslight Music Hall and he looks forward to returning to the venue. 
"This is a place I truly look forward to going to and Tony and entire team at Gaslight really do it right," he said. "They take really good care of performers and make sure the audience gets the best experience they can, so it's a classy place."
While Cordes has a following for his show already, Terry also wants to bring in performers who are still building a base in Tucson. 
The Gaslight found comedian Joe Stoddard, who will perform on Thursday,  Jan. 30, through Cordes.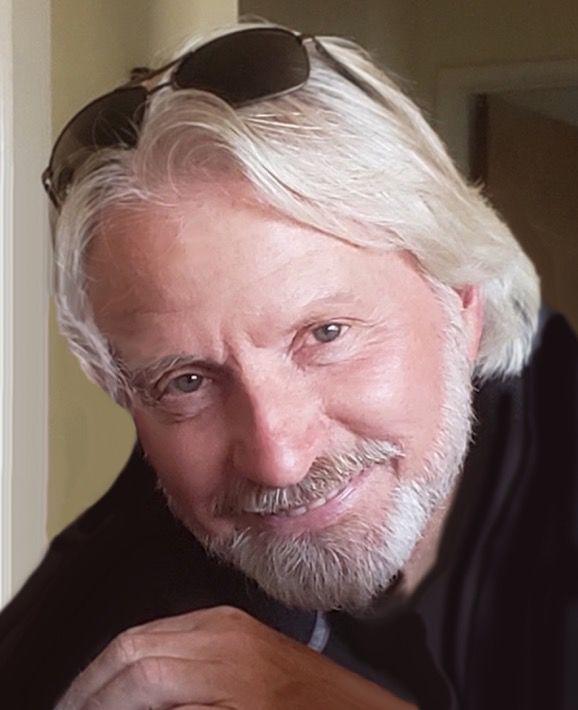 Stoddard's show is a blend of music, impersonations, stand up and situational humor, with lots of crowd engagement. 
"A lot of different things come into play and it really depends a lot on the audience and what they are responding to as far as what I do next," he said. "I have a lot of bits, and a lot of jokes and a lot of things I do but when I do them and how I do them always varies depending on what's going on at the time." 
He first became interested in the music hall after a jam session in the space. 
"I'm looking forward to playing in the room," he said. "Seems like a really cool room for a show and a good setup for an audience, conducive for a good response to what I do."
Stoddard has been a musician since he was a child and later incorporated comedy into his act after he saw the crowd's response to the back and forth he shared with bandmates. 
Based out of Oregon, Cordes spends the whole year touring with shows and is looking forward to growing a following in Tucson. 
For him, the power of humor in its ability to provide people a release. 
"You have to laugh and sometimes people don't get enough of that in their life," he said. "If I can be an inspiration for them I feel really good about that…It just gives me goosebumps and makes me feel good about what I'm doing." 
Terry said Oro Valley has accepted and welcomed the music hall in a big way since it came to the area about four years ago. He knows that it can be a challenge to get audiences to try something new but he wants to guarantee a good experience. 
"We've got an absolute guarantee, if people don't like (a show) I'll give them tickets to another show," he said. "We've built a reputation on 'come laugh with us for two hours.' I like to call it the home of the two-hour vacation. You can lose yourself at any of our concerts or comedy shows and really just belly laugh, and that's a beautiful thing."