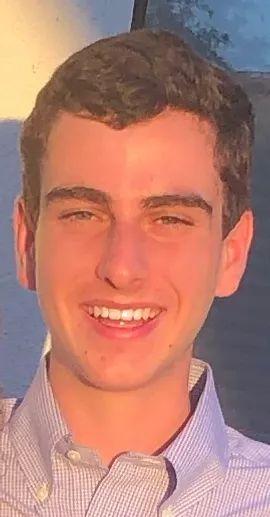 After his grandmother told him she would only eat to-go meals from a restaurant if she knew for certain all the employees were wearing masks and gloves, 16-year-old Drew Messing found himself with a problem that needed fixing.
To make sure his grandmother and those who shared her concerns could eat their meals in the midst of coronavirus concerns without anxiety, Messing launched COVID-Clean. The nonprofit partners with local restaurants by asking them to pledge to the community that their food is being prepared "in a clean and safe manner."
"Food providers are asked to pledge to the community that their food is prepared and served in accordance with the recommendations of the Food and Drug Administration (FDA) and the Centers for Disease Control and Prevention (CDC)," COVID-Clean state in a recent press release.
By pledging to the cause, Messing hopes to drive revenue towards local businesses that show a concern for public safety.
"This is a movement to reassure the public that the places they love are all doing the right thing," he said, in a statement. "In this time of such uncertainty, we all need to feel safe while we continue to support the businesses that have supported us for years."
As dedicated and driven as any 16-year-old, Messing has already signed up 20 restaurants and food trucks in Tucson, including DOWNTOWN Kitchen + Cocktails, Villa Peru, Bella Gelato, Posto Sano, Jimmy John's, Bugaloo Soft Serve, Substance diner, Tavolino Ristorante Italiano, Prep and Pasty, Commoner & Co., August Rhodes Market, The Gold Room at Westward Look, Vivacé, The Curry Pot, Renee's Organic oven, Purple Tree Acai, Jackie's Food Court, Jonathan's Cork, DC Jumbie and Drew's Dogs.
As for the COVID-Clean pledge itself, participating eateries agree to regularly disinfect and clean workspaces and equipment, pre-screen employees for health symptoms, require employees to wear face coverings and gloves whenever possible and require frequent hand washing.
For more information, and to take the pledge, click here.