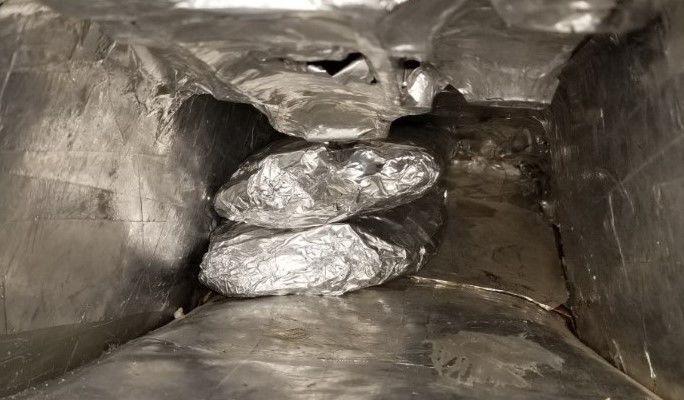 Roughly 25 pounds of methamphetamine was discovered by Yuma Sector Border Patrol agents at the Wellton Station last Friday, the agency announced via press release.
On the night of June 5, agents at the checkpoint on Interstate 8 questioned two individuals driving a Nissan sedan and later referred the vehicle to secondary inspection. While there, a canine positively alerted. Agents discovered 23 aluminium wrapped packages in a hidden compartment of the center console, according to the release.
The agency estimated the value of the find at $50,000.
The 43-year-old male driver and 41-year-old female passenger, both U.S. citizens, were arrested on controlled substance violations and the vehicle was seized. The case is being handled by Homeland Security Investigations.
Border Patrol also announced the seizure of two jars of marijuana oil, $1,000 in cash, two loaded Glock 9mm handguns with several magazines and 100 assorted pills including ketamine, oxycodone and Xanax on Sunday, June 7.
The bust was made when a canine alerted to a Chevy Silverado with a 42-year-old male driver and 39-year-old female passenger. Agents found the drugs and weapons during a secondary search. The case is also being handled by Homeland Security.