One Oro Valley senior exclaimed "It's like Christmas!" as a Comcast representative wheeled in a table piled with free laptops.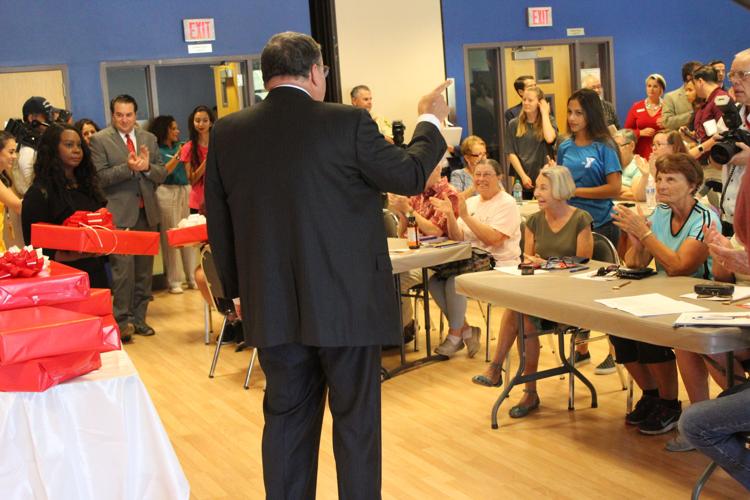 This happened at a cybersecurity seminar hosted by Oro Valley Northwest YMCA last month, where high school seniors volunteered to help regular seniors better understand technology. The May 16 event came with a surprise, however. As a commitment to safe internet, Comcast distributed free computers to all present seniors. In attendance were Comcast Executive Vice President David L. Cohen, Arizona Attorney General Mark Brnovich and Marana Mayor Ed Honea.
The program came after a recent announcement from the Federal Trade Commission that estimated scammers stole more than $1 billion from Americans in 2017. More than $240 million of that total occurred either online or via email.
"There's a bit of irony at play," Cohen said. "The internet is a technological advancement like we've never seen before. It gives people access to healthcare, entertainment and information. But there are also so many scam artists on it." 
The meeting began with the "teeniors" – that is, the teens who help seniors – asking the audience what about the internet made them nervous. Some seniors responded that they were afraid of people watching them through webcams, aggressive advertising and deceptive links.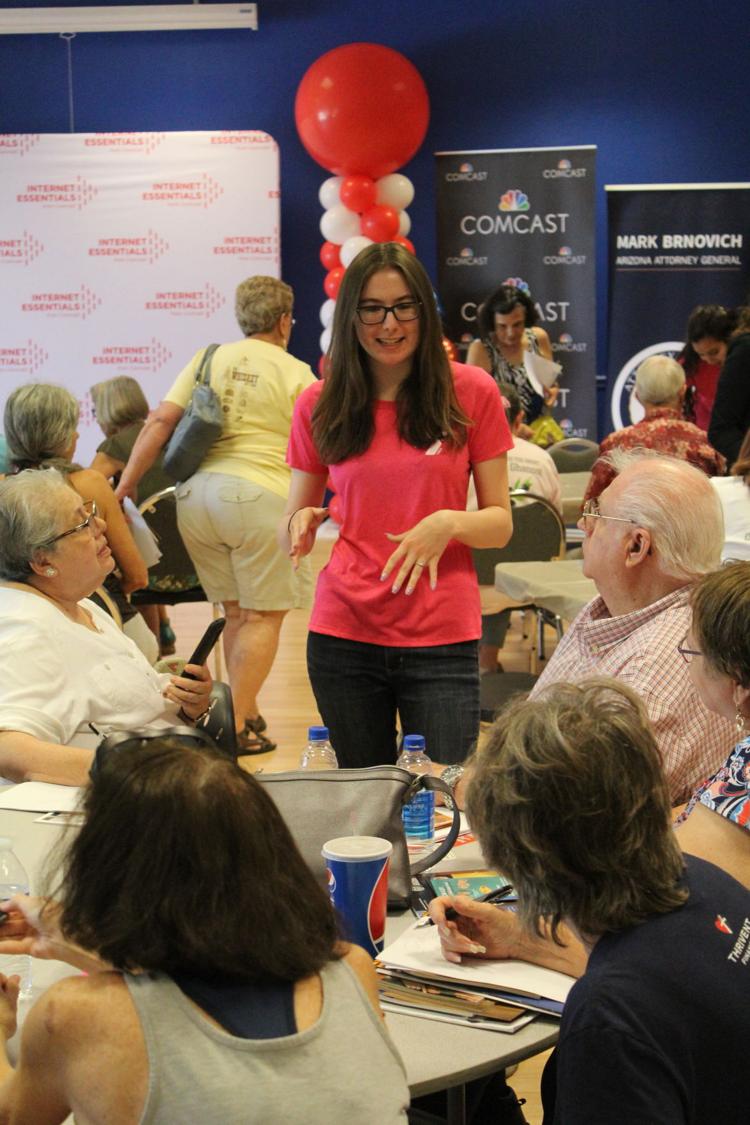 "It dawned on us that so many people can be made vulnerable," Cohen said. "We have a responsibility to make sure that people know when a scam is taking place on the internet we provide." 
The volunteer teens then showed the seniors how to do things like disable their phone's location information, clear browser cookies and enter airplane mode. An additional surprise happened when it was revealed that the teens were on their first day of volunteering.
"Isn't it funny how an untrained teen is better at technology than anyone else in this room," Cohen said. 
In addition to guiding the audience through technology tips, Comcast and the YMCA also distributed pamphlets with helpful information on internet safety. This isn't the only event of this nature, however. It was the inaugural meeting of a series of recurring web safety events that will be hosted by Comcast, teaming up with the Arizona Attorney General.
This was also a time for Brnovich to reaffirmed his office's commitment to educating Arizonans about online safety. Brnovich's Community Outreach team has already provided over 1,000 online safety presentations to over 100,000 Arizona parents, seniors and students. 
"It was such a good turn out," said Lily Quezada, an organizer for the event. "You can never tell who is going to come until it all happens, but this is going to have a big impact."