Active Living Community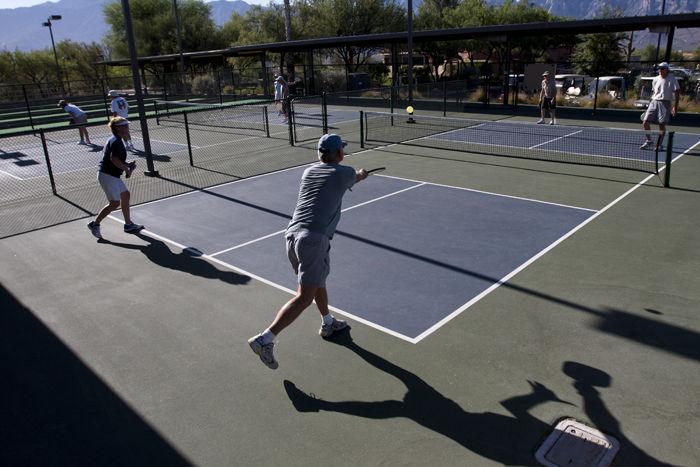 1. Sun City Oro Valley
1565 E. Rancho Vistoso Blvd., (520) 825-3711, scovaz.com
Sun City Oro Valley does it again—they're voted Best of the Northwest two years in a row! It's no wonder, really. Featuring amenities like breathtaking views of the Catalina Mountains, aquatic and fitness center, bocce, tennis and pickleball courts and even a golf club. Sun City also has local businesses and a municipal-sized library on the premises. Why would you ever want to live elsewhere?
2. SaddleBrooke Two
3. SaddleBrooke One
Assisted Living Community
1. SaddleBrooke Two
38759 S. Mountain View Blvd., (520) 818-1000, sbhoa2.org
For retirees, the possibilities are endless at Splendido at Rancho Vistoso. Resort-style
amenities and numerous activities for all lifestyles await those lucky enough to call the community home. With a dedication to improving the lives of residents, Splendido partners with organizations like the Tucson Symphony and the Southern Arizona Arts & Culture Alliance bringing arts and culture to their beautiful community.
2. Via Elegante
3. Splendido At Rancho Vistoso
Memory Care Facility
1. Via Elegante
2797 N. Cerrada de Beto (multiple locations), (520) 429-8544, viaelegante.com
Nestled in the Tucson Mountains, Via Elegante's Assisted Living and Memory Care homes stand head and shoulders above the rest when it comes to quality and compassionate service. Always focused on the health and care of their resi- dents, Via Elegante's caring staff excels at the level of service
they provide. When choosing a memory care facility for your loved one, let Via Elegante far exceed your expectations on what assisted living can be.
2. The Watermark at Continental Ranch
3. Brookdale
Retirement Community
1. Splendido at Rancho Vistoso
13500 N. Rancho Vistoso Blvd., (520) 878-2600, splendidotucson.com
As one of America's Top 100 Best Master-Planned Communities, it's easy to understand why SaddleBrooke Two made our list. Featuring the DesertView Performing Arts Center, two excellent restaurants, golf, pickleball and so many activities we can't list them all here. You'll make plenty of friends and have plenty to do—and if you some- how get bored, you're only 25 miles from downtown Tucson.
2. Saddlebrooke Two
3. Sun City, Oro Valley