Apple on Tuesday announced that customers spent over $10 billion on the App Store in 2013, including over $1 billion in December, when customers downloaded nearly 3 billion apps. December was the most successful month in App Store history, Apple announced.
Apps are more stunning now than ever, Apple officials said, in part because of iOS 7. Domestic and international companies are in on the app craze.
Here are some of the more popular apps:
1. Candy Crush Saga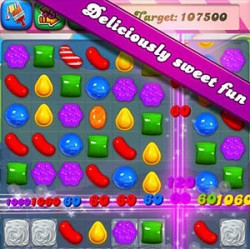 If you are on Facebook at all, chances are a Candy Crush playing friend has invited you more than once to challenge them to the brightly colored, cartoon-like game. 
Facebook describes Candy Crush Saga as a candy switching experience. 
"Explore the sweet and colorful world of Candy Crush in this fun candy switcher, where you can mix and match sweets in a combination of three or more, to gain points and other bonuses as you progress! Start your game on Facebook or mobile and seamlessly continue your saga between platforms. Your game play will be fully synched across all devices."
Just as sweets are addictive, so apparently is Candy Crush Saga, according to The International Business Times.
Download Here: https://itunes.apple.com/us/app/candy-crush-saga/id553834731?mt=8
2. Minecraft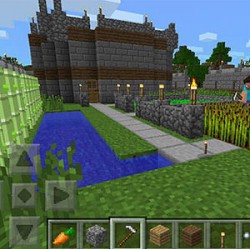 According to the minecraft.net website, Minecraft is a game about breaking and placing blocks. At first, people built structures to protect against nocturnal monsters, but as the game grew, players worked together to create "wonderful, imaginative things."
"It can also be about adventuring with friends or watching the sun rise over a blocky ocean. It's pretty. Brave players battle terrible things in The Nether, which is more scary than pretty. You can also visit a land of mushrooms if it sounds more like your cup of tea," the website says. 
Download Here: https://itunes.apple.com/us/app/minecraft-pocket-edition/id479516143?mt=8
3. Heads Up!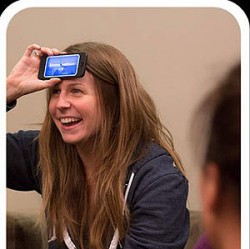 Apple described Ellen DeGeneres' Heads Up as one of 2013's "surprise hits."
iTunes.apple.com described it as a "fun and hilarious game from Ellen DeGeneres that she plays on her show, and you can play with your friends! From naming celebrities, to singing, to silly accents -- guess the word on the card that's on your head from your friends' clues before the timer runs out!"
You can play with one friend or 100. You can play one of the man categories or create your own. You can draw a new card by tilting your phone. 
Download Here: https://itunes.apple.com/us/app/heads-up!/id623592465?mt=8